I have been promising myself a beak for ages now, but there's always been something that's sprung up that's made me keep going. However, seeing as it's the summer time and things are a wee bit quieter I have decided to cut back on my posts for a few weeks. I will still be posting the odd session here and there, plus I will have a few Fresh Monday posts and perhaps a sporadic ramble or two. However, there will be no Friday Freebies posts for the a few weeks and I'll also be taking a break from my Scots Way-Hay posts so I can recharge my batteries a wee bit.
But before I bugger off here's some news for y'all...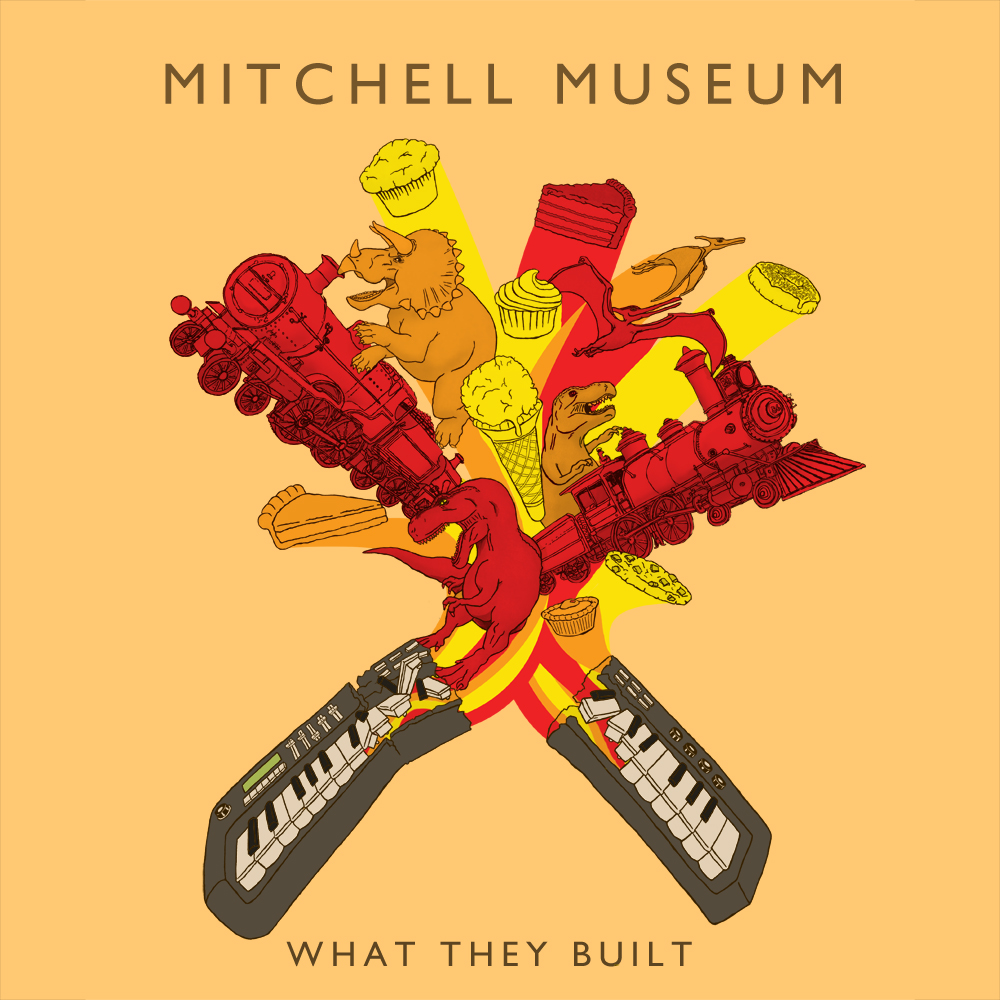 Peenko favourites,
Mitchell Museum
return with a new single which comes out on Monday, it's called 'What They Built' and it's the bands first new track in the lead up to their second album release which is due out in early 2012. The single will be out digitally, plus there is also going to be a super exclusive run of children's keyboards with the single download code hidden somewhere inside. Apparently you have two options to reclaim the code:
A: Systematically remove the screws from the underside of the keyboard to gain access or B: Smash it to pieces.


Mitchell Museum - What They Built (Marc Riley Session)
If you're out about in Edinburgh tonight then you might want to get yourself along to a fundraising event for The SSC (A Club for the Youth of Scotland) at the Cabaret Voltaire.
Doing their bit for charity are none other than
Washington Irving
(who I caught for the first time last Sunday and were ace), Bwani Juntion,
Matt Norris & the Moon
, and recent Scots Way-Hay starlet,
Mike Nisbet
. The gig kicks off at 7pm, you can pre-order tickets in advance
here
. Further information on the gig can be found on
Facebook
.
Washington Irving - Babble (MFR Session)
If Mitchell Museum aren't your thing, but you're still looking for something to do in Glasgow tonight, then Nice N Sleazy's might be for you, as Aberdeen's finest sons
Indian Red Lopez
are in town to promote their cracking debut album 'Empty Your Lungs and Breathe'. The boys were on top form when they played the bloggers showcase night at goNorth, so I can vouch that they're great to see live. Support tonight comes from local starlets Blue Sky Archives and The Brazen Cars, it's only £5 to get in and it all kicks off at 8pm.
Further details can be found here
.
IndianRedLopez - My Eyes
On Tuesday night BBC Scotland will be airing their documentary on the Scottish bands that played at this years SXSW Festival. This will include Peenko favourites such as Kid Canaveral, Admiral Fallow, The Twilight Sad, Bronto Skylift, Withered Hand and King Creosote among other. The show will be on at 9pm on BBC2, however, you can watch a wee taster video below:
The Electric Frog Summer Weekender
returns on the 30th-31st of July. The festival which is held at SWG3 (street & warehouse) in Glasgow, this years feature performances from bands such as The Fall, Nitzer Ebb, Chrome Hoof, Errors and a lot more. Early bird tickets are available now, with day tickets setting you back £22.50 (+ booking fees) and weekend tickets at £40 (+ booking fees). Further details can be found on the
festivals website
.
Errors - A Rumour in Africa
On Thursday Born To Be Wide are hosting a seminar explaining how to get music synched in ads, TV, film and computer games. The event takes place from 1930-2130 at Edinburgh's Electric Circus and will be followed by Buy What You Hear DJ sets in partnership with the Oxfam Record Shop. Confirmed speakers include Gerry Farrell, creative director of the Leith Agency and David Harron, Executive producer at BBC Scotland. They will be joined by one of Scotland's leading music supervisors, Caroline Gorman from Rage Music and David McGinnis, A&R and head of licensing at Mute Song. An additional guest is expected to be confirmed in the coming days. "Getting music synced can be a valuable source of extra income for musicians, and can also generate useful exposure," says Born To Be Wide co-organiser, Olaf Furniss. "Each of the panellists is an invaluable source of information and will be able to shed light on this aspect of the business." The seminar will cover how the music choices are made, how much money is paid and will provide tips on the best way of getting music used. Following the panel, the participants will DJ with tunes they have selected from the Oxfam Record Shop and everything played will be available to buy. Further details on how to book tickets and the like can be
found here
.
Right I guess that's enough from me for one post, I'm going to finish up with this cracking wee video this years Homegame Festival. The video is sound tracked by
Kid Canaveral
and their cover of King Creosote's 'Missionary' which they originally covered as part of a session that they did for Vic Galloway last year. This studio recording even features King C on backing vocals and accordion and it sounds ace if I do say so myself. If you pre-order their album 'Shouting At Wildlife' on vinyl, they'll send you on old school cassette tape which features my favourite song on the album ʻAnd Another Thing!!' and the studio recording of 'Missionary' (the tape also includes a download code). You can pre-order the album on vinyl through
Fence Records
, the band will also be playing on the BBC Introducing Stage next Saturday at T in the Park.