If you have read any interview with We Were Promised
Jetpacks
lately then you might well have heard this band getting mentioned, as they seem to have slipped their name into nearly every interview that I have read with them. Don't believe me then check
here
,
here,
here
and
here
, I could go on but I know I realise I am probably losing you already. Anyway, after seeing their name crop up so many times I thought I'd have a gander, for which I am very thankful for.
Bursting with raw energy,
Dupec
have something about them that your average Scottish band would chew their own arm off to have, I have become quite addicted to their
EP
, especially 'I can count to twelve' which you can listen to below.
If this sounds good to you then you can head over to their
Myspace
and order a live CD along with their latest studio recorded
EP
/demo for £5 for the pair, which quite frankly is f*
cking
bargain.
If you don't trust me, but
still
want something, cause hey everyone loves a freebie, then you can download a cop of their March 2008 Demo at the bottom of this page.
here's the copy 'n paste part....
Three good friends started Dupec in 2007. They wrote a few songs and started playing live in February 2008.
In 2008 they managed to play live in the big cities of Scotland with loads of lovely bands: We Were Promised Jetpacks, Endor, Lyons, Everything Everything, Spokes, The Foundling Wheel, Gdansk and The Xcerts to name a few. 2009 promises some more exciting gigs and opportunities for Dupec. In April 2009 Dupec won YourSound Artist of the month.

We have a four track EP recorded in January 2009 and a three track demo recorded in March 2008. Both are available for a small volume of gold at all our gigs.
I can count to twelve -

Dupec

.
Myspace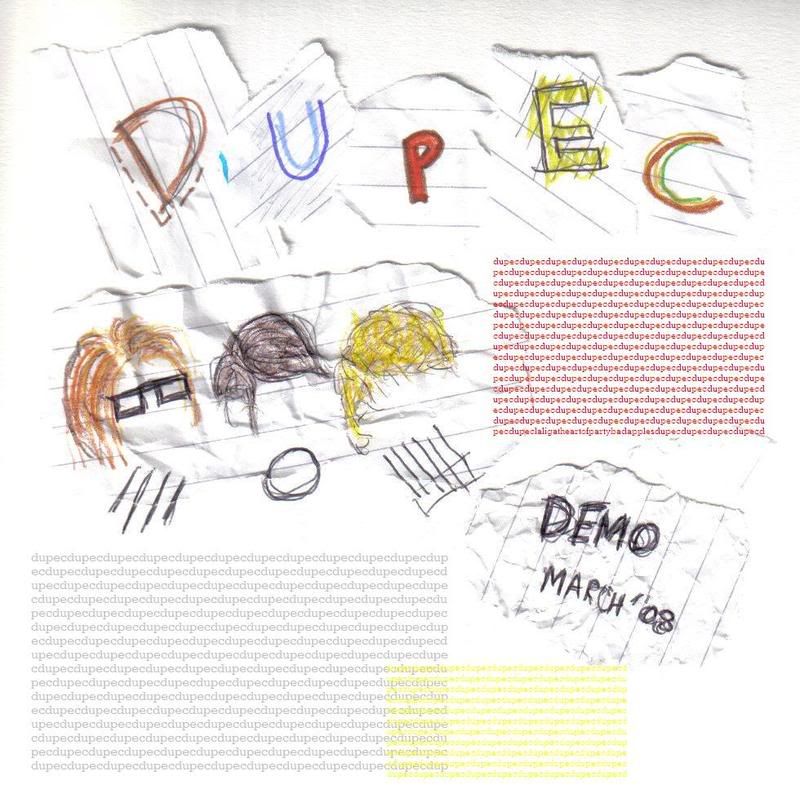 Tracklisting
1. La
Liga
2. The Art of Party
3. Bad Apples
Download