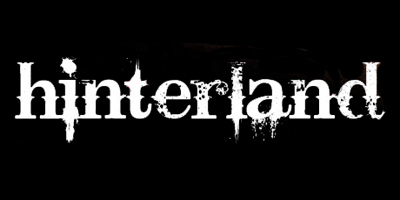 All in all I thought it was a success, it turned out be a lot busier than I had feared it wouldn't be (does that make sense), not sure if that was because they give a shit load of tickets away for free, or if I just went to see more popular bands. My one point that I would make is that if they manage to get another go at it next year, make it a one day event, on the Friday and have less venues, as I did feel there was a bit of a split between the Sauchiehall Street vs Argyll Street venues. There were plenty of bands I fancied seeing, but the thought of hiking it back and forth from say the Classic Grand to Sleazy's really didn't appeal.
Anyway, that's about the only grumble I have, overall I really enjoyed myself, I caught the following:-
Orphans & Vandals
(the Classic Grand upstairs) - sounded like they desperately wanted to be the Velvet Underground, their first song went on too long, so my mind started to wander. some of their stuff did get my foot tapping though. Eventually got bored and went downstairs and saw...
Geordi La Force
(the Classic Grand downstairs) - as he was one of the recommendations of bands to see by
Under the Radar
I thought I'd give it a go. I was pleasantly surprised and amused by what we witnessed. Basically the set up is one guy playing guitar to amusing video clips, when we came in he was thrashing out some spazzed out rock tunes to a Chuck Norris workout video. He was without doubt the best discovery of the weekend, although I must admit I did leave before the end of his set to head back upstairs to see...
Meursault
(the Classic Grand upstairs), this was the second time I had seen them and once again I was highly impressed, starting off with material from their debut album, it was all very upbeat, their lead singers voice really does make them stand out. My attention did tend to wander a little bit towards the end when they started playing stuff from their new EP, but that was more so because I hadn't actually given it that many spins, plus the songs are a bit slower, that and I have the attention span of a gnat. Although the venue was only about a third full I reckon they'll have turned a few folk onto their music. Actually can anyone clarify how you are supposed to pronounce their name, initially I was saying something along the lines of Mewersalt, then Nic corrected me as the French would say it something like Mer-so, anyone know for sure as it has been bugging me. Also their patter was shit, but that's to be expected being from Edinburgh n'all...
Lastly, I went off to see
Copy Haho
(the Arches 2), as all of my mates wanted to see the Fall (who were shite apparently) I thought the easiest thing to do would be to go in with them to the Arches 1 and cut through, but hey that was far too logical. Once inside I was told that I'd have to go back out of the Cafe Bar entrance and walk round to the other entrance. Seriously wtf?! it's the same fecking venue, so that was a bit of a bummer. As for Copy Haho, they were alright, nothing amazing, one to watch in the future, but they didn't exactly blow me away.
Day Two - Friday
I decided that a venture up to the Art School to see
Zoey Van Goey
, they're a band I have listened to a fair bit on Myspace, but never seen live, I was pleasantly surprised how good they were. Even if me and the wife were lazy cnuts sitting on the comfy leather couches for most of their set. those old weary legs needed some recovery time after making the hike up that steep slope to get to the Art School. Oh and while it's on my mind, check this for freaky, on the way up to the gig, Nic nipped in and bought the new King Creosote album for her mate from the HMV on Buchanan Street (you know the on the used to be a Virgin/Zavvi) and just as we got up to the next HMV on Sauchiehll Street out came KC with his daughter, freaky coincidence or what. Toying with the idea of getting the album signed we were soon foiled by KC and KC Jnr out manoeuvring us by skipping off up the street. Anywa, that's enough of that rambling about my stalker-ish tendencies. Next up was a walk back down to see...
Sons & Daughters
(the Arches 1), who were on good form, I've seen them millions of time and they rarely let me down, my only grumble would be the lack of new material, surely a wee taster of what we can expect from their next album would have been nice, actually I just sound like a moaning twat saying that. They were on top from, played all the big tunes and I really shouldn't be moaning unnecessarily. Last up for us were.....
Broken Records
(the Classic Grand upstairs), as S&D's were running a bit late we only managed to catch half of their set, which was a bit of a bummer as they were sounding really good, even though lead singer, Jamie Sutherlan, had started to lose his voice. their debut album sounds amazing, and their live set is tight as fuck, I really have big hopes for them this year.
I really did fancy going up to see Jetpacks at the ABC2, but the though of having to kill two hours when I was pretty gassed didn't appeal too much, I'll see them in June instead.
That's about all I can think of to say on this wet Bank Holiday Monday, back to feeling sorry for myself for being stuck in work when everyone else is probably still in bed.....