*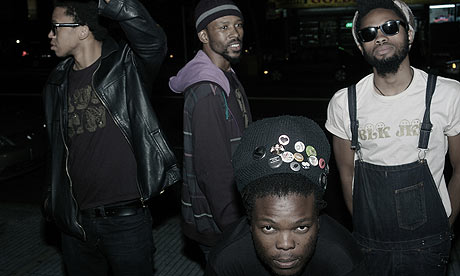 As I have been hunting for this for the past few weeks, i thought it only fair to share.
BLK
JKS
hail from Johannesburg, but are currently
residing
State side, where they are starting to get
a lot
of attention. Like a f8
cked
up TV on the Radio, they
sound
pretty good to me, with 'Lakeside' being far and away the stand out on their
EP
'Mystery' due for release on
Secretly Canadian
in the next month or so.
Myspace
Blog